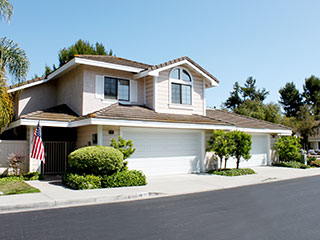 Garage doors are one of the more difficult things to buy. They come in various shapes, sizes, designs and even styles, giving you a myriad of options to pick from. In fact, it can get quite overwhelming, especially for a first time buyer. So before you get in over your head, here are the main things you need to look for before buying a new garage door:
Check out all the dimensions, measurements and designs you want
Before buying a garage door, it is important that you get all the measurements needed, such as the ones for your garage door opening and the ceiling. Make sure that all your measurements are accurate. Even just a few millimeters off will make all the difference for a good fit. If you are buying a new door to replace existing garage door, then it is good to also check out the other parts and measure them, such as the existing door panel. It is also good to look into the position your new door will be fitting in. A new door does not necessarily have to be installed in the same exact position as your old door.
Sometimes, you may gain more space in depth or height in your garage when changing the door type. For example, if you are switching from an up and over door to a roll up garage door or sectional doors, then the height will change. So make sure to measure all these things. It is also good to check out the design you want. If you have a design in mind, it will be easier to focus on the door you want to get.
If you are changing the material of your door, say from glass to steel, then it is also good to check out the requirements for steel and if it will suit your location. Say if you are living in a coastal area where you are constantly exposed to seawater, getting steel doors might be disastrous as they easily corrode. Make sure to also check out the finishing for the door you want. If you prefer laminated finishing, it would be good to look at samples so you would have an idea as to how it would look like on the actual door.
Shop for suppliers
The most important factor when buying doors would be getting the right supplier. It is tempting to just go for the cheapest one. But you need to take into consideration the reliability and quality of the products they provide. You want a supplier that will be able to provide good after service should you need any garage door repair and maintenance. Refrain from simply buying online, as you would not know how good their doors are. Be sure to do your homework and see how long they have been in the business. This will give you an idea as to whether they offer quality doors.
Once you have done these things, then you can head on to buying your doors.