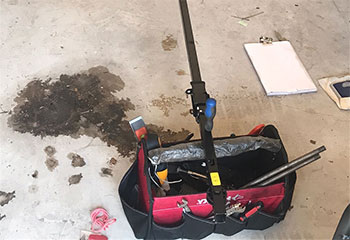 Opener Replacement
Customer Issue: Ms. Bel's garage door opener suffered a catastrophic failure, and couldn't be repaired.
Our Solution: The customer needed an opener that could get her garage door moving again as quickly and cheaply as possible. The Genie 1035-V chain drive opener's inexpensive and serviceable nature, as well as its ready availability, made it the natural choice, and it was compatible with the customer's old remote.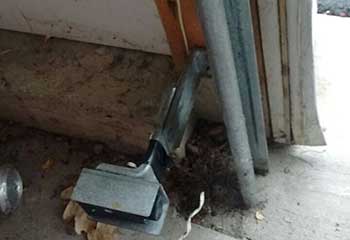 Sensor Alignment
Customer Issue: Misaligned sensors.
Our Solution: The problem was quite obvious, as it was almost a textbook example of what happens when the safety sensors become misaligned. We carefully repositioned both photo-electric eyes and then tested the system a few times to make sure everything was working correctly again.
David Waynert
- Inver Grove Heights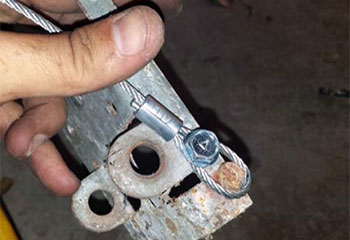 Cable Replacement
Customer Issue: Broken cable.
Our Solution: After carefully detaching and removing the remains of the old component, we attached a new one in its place. We then inspected the second cable and found that it was incredibly frayed, so we replaced it as well.
Karen Luwall
- Cottage Grove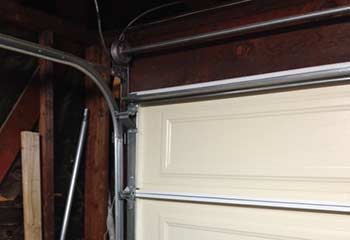 Track Replacement
Customer Issue: The lower ends of the track had begun to corrode.
Our Solution: We replaced the garage door tracks with stronger ones and recommended that Felicity avoids using corrosive cleaners.
Felicity Wright
- Sunfish Lake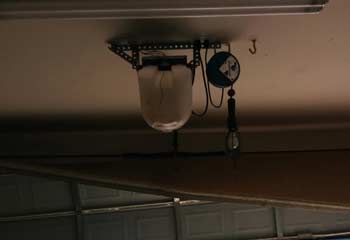 Genie Installation
Customer Issue: Our customer didn't have a clear idea what she wanted from a new garage door opener.
Our Solution: We sat down with Marie and discussed her needs. After helping her choose a Craftsman 54985 1/2 HP chain drive opener, we installed it and programmed all controls.
Marie Watson
- Inver Grove Heights